Custom Gates for Yards, Entrances, and Driveways
Elegant aluminum gates offer safety or security, and they are commonly used for driveway gates, yard gates, cantilever gates, and pool entrance gates. We offer a large selection of standard gates, as well as custom sized frames developed to fit just about any size gate opening. Elegant Aluminum produces high quality enclosure products that are developed to last a lifetime. All our gates include a U-Frame, welded design, which greatly increases longevity and strength. We exclusively use our U-Frame welded frames for all gates and learned that our design provides years without the chronic adjustments and repairs usually related to other leading gate designs.
By utilizing a blend of Aluminum, Vinyl, or Wood into a custom fabricated gate, you can add a unique touch with limitless possibilities. We also offer a plethora of castings, butter flies, rolled channels, finials, rings and other ornamental arrangements that will make the gate stand out. Please bear in mind, there is an 8 foot maximum height limit imposed for all gates due to shipping restrictions.
All Elegant Aluminum's gates are equipped with a gate stop to prevent swing thru and unnecessary wear, and feature standard self-closing True-Close hinges along with self-latching Lokk-Latches. Elegant Aluminum is a proud distributor for D&D Technologies, manufacturers of the toughest gate hardware in the world. Gate hardware comes in a standard black color while white hardware is also available as an option. All of our stocked gate hardware including the Lokk-Latch, Magna-Latch, Z-Lokk latch, Kwik Fit & Tru-Close gate hinges and Lokk-Bolt drop rod or cane bolts are available for purchase at anytime.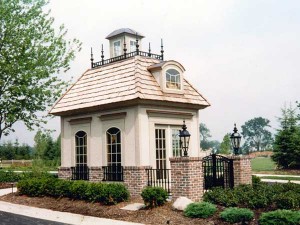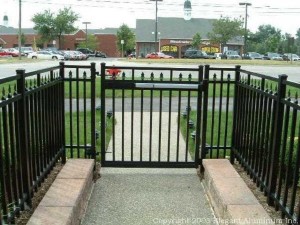 BOCA & Local Safety Codes for Elegant Aluminum Pool Enclosures
We manufacture a large selection of pool gates that may meet the pool code restrictions in your area. Our pool systems meet the requirements of BOCA (Building Officials and Code Administrators International), IRC (International Residential Code), and IBC (International Building Code). Please keep in mind that building code restrictions vary for each location. To ensure satisfaction of all pool code requirements, contact the local building authority in your area before selecting a height and style.
View our list of available gate options for BOCA pool code restrictions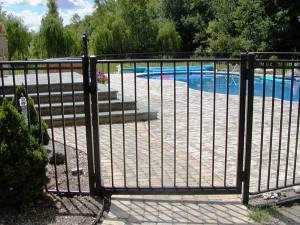 Elegant Aluminum Fence Color Variations
Elegant's standard fencing colors are available in black, white, sandstone and bronze. Custom colors are available upon request.
* Colors may vary from actual railing samples on different monitors.




Elegant Aluminum Gate Height Variations

Gates can be ordered in standard 4 foot, 54 inches, 5 foot, and 6 foot heights. Custom sizes are available. When it comes to pool gate, codes vary depending on your location. Check with your county as well as your homeowners association concerning regulations regarding the type of gates allowed and any height restrictions.
Elegant Aluminum Gate Styles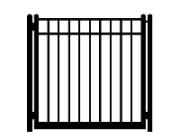 Our leading style. It's strong, functional, and simple. This gate has three horizontal channels. A top channel, an intermediate channel which is 5 inches below the top, and a lower channel which is 3 inches above the base of the pickets.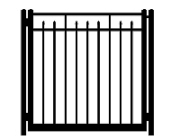 FS-25 Majestic Standard Gate Styles
An original design by Elegant Aluminum. This gate blends the flat-top of the F-Signature series with the spears of the S-Imperial. This gate incorporates a repeating 3-to-1 pattern of three spears and one full-length picket.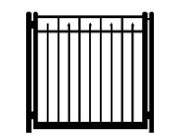 FS-25 Majestic Alternating Gate Styles
Another original design by Elegant Aluminum. This gate blends the flat-top of the F-Signature series with the spears of the S-Imperial. It incorporates a 1-to-1 pattern of one spear and one through picket.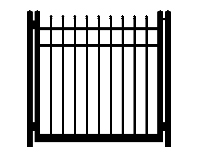 Out of all the finial series gates, the S-Imperial is the one design which is made by punching the picket. The picket is cut, pressed and notched to form a spear. The lower channel rests 4 3/4 inches above the base of the pickets.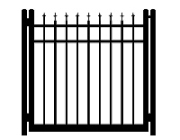 One of our most beautiful designs resembling the Fleur-d-les. This design signifies thoughts of luxury and regality. The bottom of the lower channel rests 4 3/4 inches above the base of the pickets.
This name says it all. This style is timeless, elegant, and signifies thoughts of nobility. The bottom of the lower channel rests 4 3/4 inches above the base of the pickets.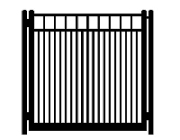 We want to maintain safety and security for your small pets. As opposed to the fifteen standard pickets, this gate is developed with thirty-one pickets per 6′ panel. Picket spacing is 1 5/8 inches rather than 3 7/8 inches.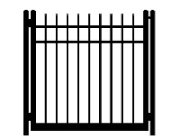 Our simple Drive-Cap series design includes a square plastic cap at the top of the pickets.
Elegant Glass Railing Finial and Casting Add-Ons
Add a touch of Elegance by enhancing your enclosure with finials and aluminum castings. Ask our sales representative for a list of available specialty add-ons.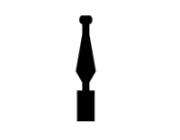 Four-Point Formal Finial
This name says-it-all. This style of finial evokes thoughts of nobility and elegance.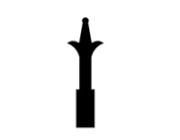 Three-Point Trinity Finial
An elegant design resembling Fleur-d-Les. This design has a sense of luxury and regality. 3-Point finials are included in 3-Point fences and gates.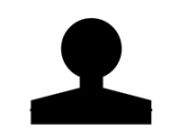 Ball Top Add-On
The Ball-top decorative post add-ons are available for all fence and gates styles.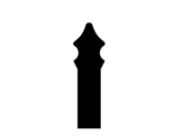 Spear Point – Punched Top
Of the 3 finial series fences, our S-Imperial series is a unique design where the spears are crafted from pickets. The picket is cut to size, pressed, then notched to form a spear. Spear Points are included with FS-25 Majestic and S-Imperial series.
Elegant Aluminum Castings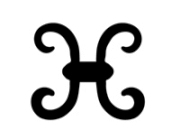 Aluminum Butterfly Casting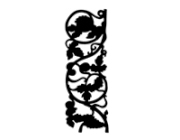 Aluminum Grape Casting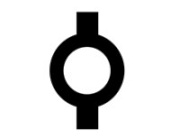 Aluminum Ring Casting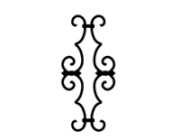 Aluminum Spanish Casting
Michigan Aluminum Gate Sales and Installation
Elegant Aluminum Products takes great pride in the fact that we can meet all your gate needs from start to finish. Elegant Aluminum stands above the competition due to the fact that we can quote, measure, manufacture and install your gate system using our highly qualified in-house sales, engineering and installation teams.
Elegant Aluminum will send one of our knowledgeable, courteous sales personnel to your home to provide you with a free, no obligation quote. We are happy to give advice and answer any questions or concerns that you may have about your gate, leaving you with a clear picture of exactly what you will receive. Once you have decided on a basic style and layout, Elegant Aluminum will field measure your project.
Field measuring allows us to fabricate custom panels in house instead of cutting standard panels in the field. Your gate will be broken down by our engineering staff and drawn on CAD, insuring a clean, symmetrical gate that is custom built by the manufacturer. Elegant Aluminum is the only gate company that takes the extra time to custom build every job, as quality is our number one priority.
Elegant Aluminum will install your gate using one of our in house installation teams, eliminating the need to contact another company. Our experienced, professional installation crews take pride in their work, treating every job as if it were their own. Elegant Aluminum believes this is the key to a superior installation that will last for years. Our crews are familiar with our product and possess the knowledge to handle any situation that may arise. Elegant Aluminum stands by our product and installation, taking the necessary steps to ensure every customer is completely satisfied from start to finish.